Business Coaching & Consulting
Unlock your potential & maximize your performance
BUSINESS COACHING has shown to have impact on each and every single person, one way or another.
Whether you choose to have one session or decide to work on a long-term goal, coaching will support you in creating the future you would like to have, by looking at the resources you have and possibly need to require to get there. 
Keep in mind that coaching is NOT consulting! Consulting is more hands on by advising you what to do. 
If you are not certain whether coaching is the right approach for your problem, schedule a free call to discuss questions you may have.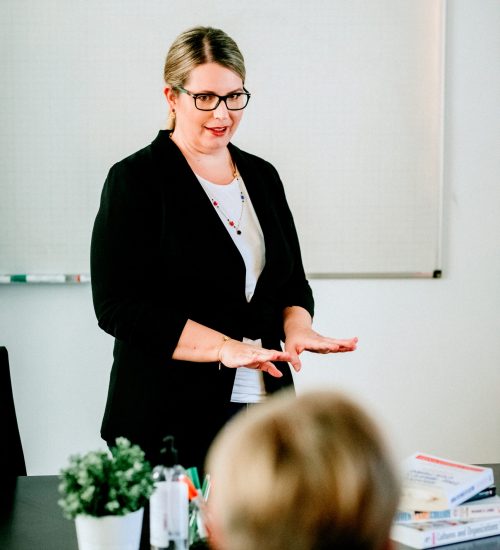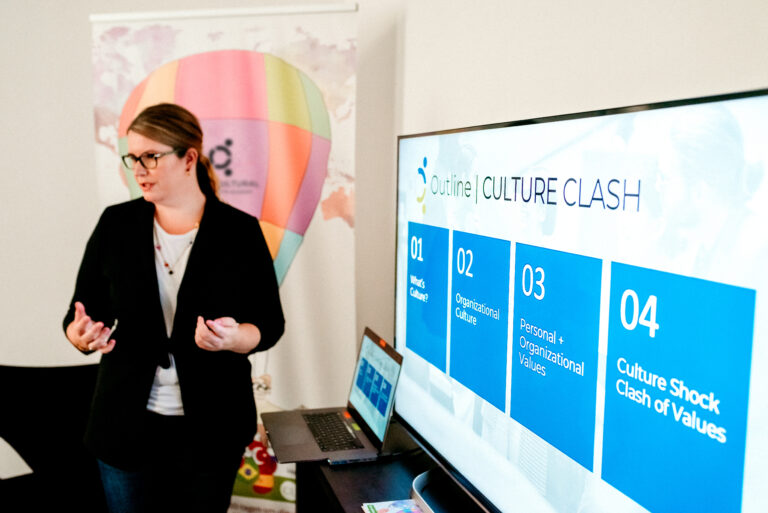 Leadership Coaching
Gain insights & define next steps
Communication with your team

Taking on a new role/position

Personal & professional development
Focus Coaching
Quickly establish your pain points
Business related and/or personal goals

Culture Shock & Relocation

Your vision, dreams & values
Deep Dive Coaching
Dig deeper & find solutions to a bigger problem
Business related and/or personal goals
REACH OUT AND CONTACT US FOR A QUOTE
Business Consulting Solutions
A Boost For Marketing & Sales
Achieve results by focusing on customers and cooperation partners' needs
Doing Business with other countries requires knowledge about the country, its market, and the people who you are working with or planning to. 
Cross-Cultural Consulting includes input about how to do business as well as country- and culture specific information, such as Business Etiquette, historical background to better understand your business partners' needs and motivators. 
Establishing trust is crucial to develop long-lasting relationships and cooperations, locally as well as abroad. 
#crosscultural #businessetiquette #trust #relationships #consulting
Do you know your target markets?
In the past, international companies such as Starbucks have underestimated the target markets, resulting in major financial losses and the need to close stores. 
Marketing campaigns went wrong, because they weren't adapted to the target market.
The aim is to identify the values of the culture and to align the sales & marketing strategies accordingly.
#strategies #digitalmarketing #socialmedia #export #communication
Just as diverse as we as human beings are, products and distribution channels should be too. 
In order to provide a diversified portfolio, you need to take the diverse clients into account as well as their needs, values and goals, and where you can find them. 
Personal & cultural diversity should be a fixed component in your market research. 
#diversification #portfolio #marketresearch #distribution #pricing #personalization
BUSINESS CONSULTING differs from coaching in the sense that consultants focus on the analysis of organizations or their environment, the development of solutions, their implementation through consulting services, as well as processes to improve communication within organizations. 
It comprises techniques that allow consultants to give advice to reach goals set by individuals and/or teams and organizations.
Coaching, on the other hand, will help you find your own solutions by being asked the right question at the right time – by your coach.
In case you need more details what might be the best solution for you, schedule a call and let's talk. 
Martina is very generous and gave me good advice when needed, and we held regular meetings. Through her, I was able to manage the preparation for my exchange semester in Europe, and she was able to provide profitable advice. I was able to learn time management, priority, and goal management from Martina.
Martina brings a magical synergy of expertise, cultural awareness, compassion, and perspective to her work as a coach. Her curiosity and deep listening in combination with her ability to ask powerful questions is transformational. She can listen you into alignment while discovering untapped potential. Her experience and expertise as a coach, consultant, and trainer are truly remarkable and will add instant value to any organization or individual working with her. It has been an absolute pleasure working with Martina, I can not recommend her highly enough.
Martina is an exceptional coach. Her calm presence in a coaching conversation provides the grounds for her clients to feel completely safe and free to explore. Martina provides immense value for her client as she listens with curiosity and asks powerful questions that help her clients discover beyond the obvious, finding new awareness to help them move forward.
I have enjoyed working with Martina for over a year now. As a cross-cultural communication ambassador she is very knowledgeable and our time together building a podcast series was joyful and informative. I also had the pleasure of working with Martina recently as a coach. I love her coaching style - calm, probing, yet patient. She knew the right questions to raise at the right times and left me with a deeper sense of enquiry after each session.
MAXIMIZE YOUR PERFORMANCE!
Reach personal & professional goals through coaching & consulting.