Leadership Across Cultures
Improve communication skills to get results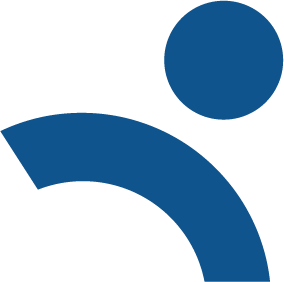 Then you have come to the right place! Welcome to the C.C.C Academy!
LEADING INTERNATIONAL TEAMS CAN BE CHALLENGING!
LET ME HELP YOU IMPROVE YOUR CROSS-CULTURAL COMMUNICATIONS

THE "PROBLEM(s)" | Let us call a spade a spade!
Besides the obvious misunderstandings due to the language it can be quite challenging to lead and work with people of different cultural backgrounds, especially if the values, habits and structures of these countries differ and the people do not talk about it beforehand. Different cultures, different customs!
The world is full of confrontation, between individuals, groups, teams and nations, who think, feel and do things differently. All of them have the same problems and need solutions to be able to communicate across cultures, across borders, online and face2face.
So, what can you do?
Mainly it's about how to behave and interact with others, but since there isn't an international etiquette per se, you have the option to read up about your business partner's culture and the country you are planning to travel to or you ask someone for help.
And this is where I come in 🙂
Living and working abroad broadens your horizon and I'm so grateful for the experiences I've made and the people I've met.
I do have to be honest though, my interest in cultures developed at a young age, simply because it is one of my personal traits to keep asking why people are the way they are or why they behave the way they do and not like I'm expecting them to do.
The same is true for the love of languages. I travelled a lot with my family when I was a child and then on my own to see the world. To have additional language skills is an advantage.
So it wasn't a surprise to anyone that I decided to work in the tourism sector. But the moment I chose the profession of a trainer it just felt right – Working with different people, learning and teaching languages, the love for other cultures and the interest in getting to know them better, understand them and their cultural as well as personal background.
It simply fascinates me and lets me grow as a person. I'm sure of that.
The people I've met and come to know as well as the traveling and experience with various cultures allow me to help you find solutions for communication problems related to cultural differences and the clash of values – your personal values, those of your company and the people you are working and doing business with.
WOULD YOU LIKE TO KNOW MORE ABOUT MY APPROACH?
LET ME KNOW HOW I CAN REACH YOU AND I WILL CONTACT YOU!

Cross-Cultural Communication
Individual Coaching & Group Training
Tailored to your needs
When you do business with other cultures, a few things can happen!
Most of the time we don't even realize that we have already made up our mind about something or someone, a culture or a person that we believe we already know. However, that's not always the case.
Let me ask you this to show you what I mean!
Have you ever had a bad experience working with people from a certain country?
If so, does this apply to all of the people in this country?
There are certainly cultural traits but you are always dealing with an individual and this person's character is usually influenced by so much more than the culture he/she was born into.
So, keep that in mind!
Do these statements sound familiar?
There is a very thin line between stereotypes and developing prejudices towards a group of people and we are often not aware of that.
How do stereotypes and prejudices influence you in your behavior?
Having thoughts like this changes the way you interact with the person you are talking to or doing business with. It changes your posture, the way you communicate and negotiate. Eventually your possible future business partner will turn your back on you or won't return your calls, simply because you went into a meeting with a certain expectation towards a person or group of people.
You goal should be to avoid generalizations and have a look at the following
KEY POINTS TO UNDERSTAND your communication partner(s) when doing business with other cultures as well as LEADING and WORKING in an INTERNATIONAL TEAM.
SHOWING INTEREST AND BUILDING TRUST IS KEY FOR A GOOD RELATIONSHIP - ALSO ACROSS CULTURES
WHO IS THIS TRAINING FOR?
If you are the owner of a company, a team or group leader who is working with/in an international team and feel that the communication could be better, especially between team members or employees of different cultural & personal background, then this is the coaching for you!
If you want to see a change in your company and an improvement of communication patterns in your teams by evaluating the personal & cultural values, then this is the coaching for you!
Why am I always referring to values? Good question!
When you grow up your values are influenced by your parents, family and friends. So were mine. I knew exactly what I wanted, so it seemed, but after living abroad, things changed, I changed because suddenly there were other values and I knew it was because of my experiences and living in another country. Those were values of another culture that are now part of me. It has changed my life and my beliefs (in a good way) and made me the person that I am today.
Different values, different experiences, different cultures – This can be a really good thing, if seen as an opportunity and not a barrier!
Follow me on Social Media
#culture #diversity #communication #leadership
#teambuilding #learninganddevelopment
Do you want to improve communication within your company?
Would you like your teams to use their full potential?