Podcast about Cultures & Languages
Stories from around the world!
When you travel the world, for leisure or for business reasons, you will encounter people who may have a different "map of the world", which means: other opinions, different beliefs and customs, another way of perceiving and reacting to things you say or do.
Additionally, the language may also be a communication barrier and hinders you from connecting to people when living or traveling abroad. 
This podcast provides you with stories of expats and frequent travellers from around the world – get inspired and motivated, and listen to their tips and tools on how to stay motivated and adopt a mindset that allows you to enjoy your life abroad!
Enjoy! 
NEW PODCAST SERIES with KAREN FLYNN, ACC
Let's talk about CULTURE Shock
Adopting a new mindest when moving overseas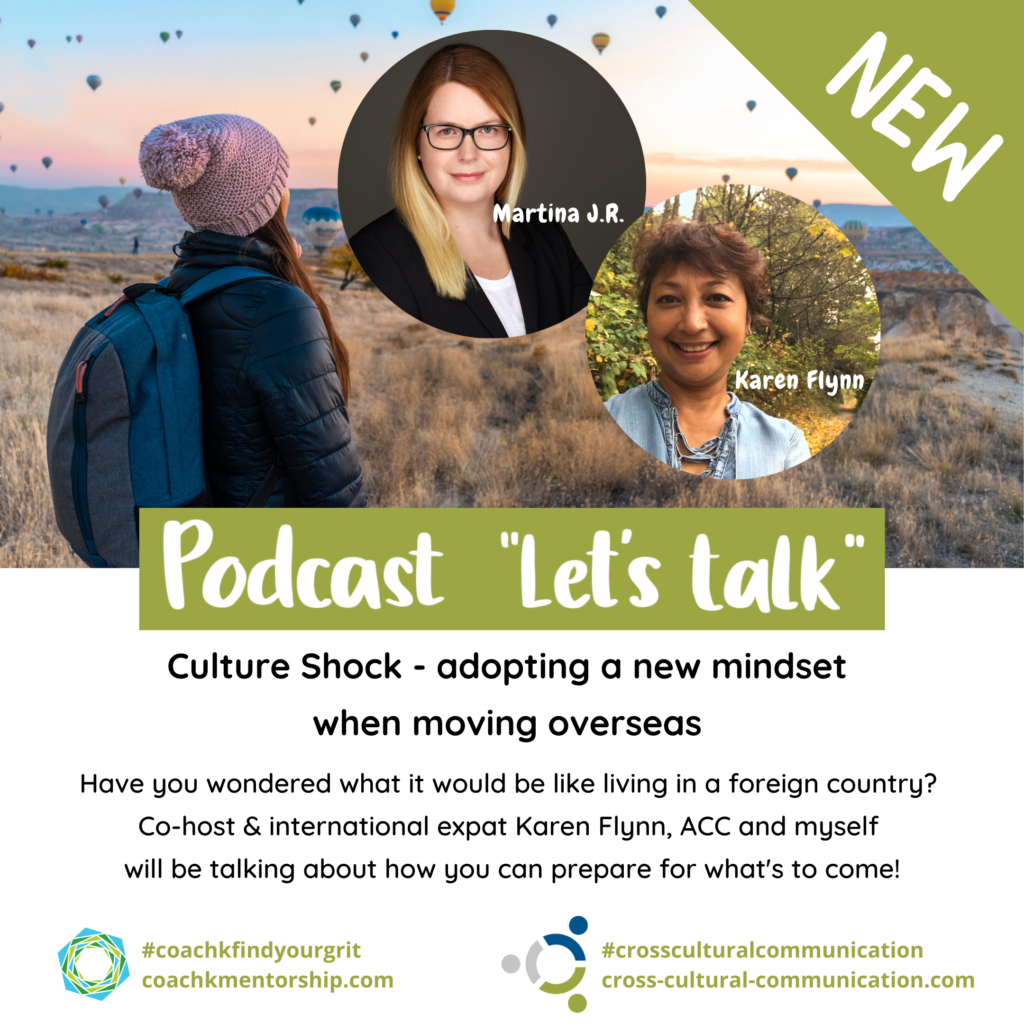 Culture Shock w/ Karen Flynn, ACC
Travelling for business vs. leisure
is a very different experience.
When considering a new country to
be home – the culture shock can be surprisingly stressful. What can you do
to prepare differently?
Want to know more?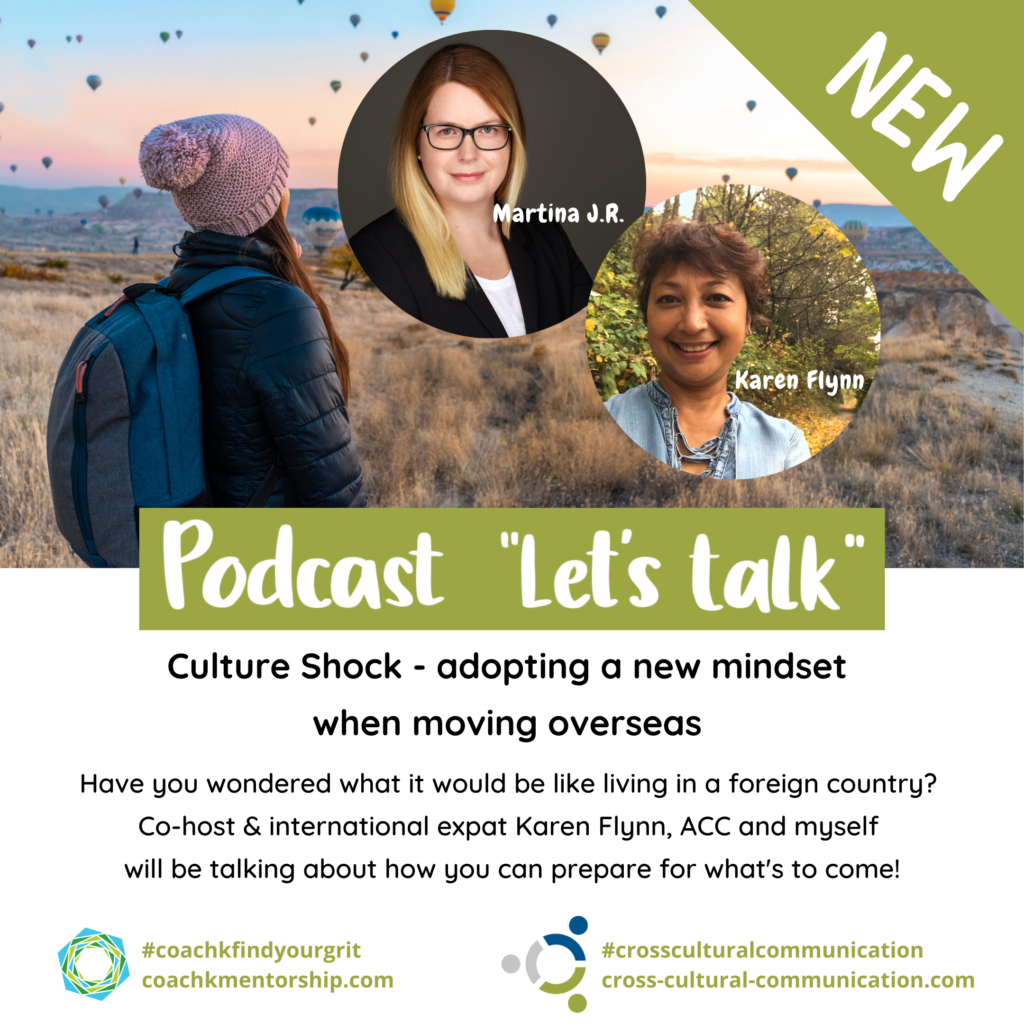 Culture Shock w/ Karen Flynn, ACC
Your adventure begins at home,
well before you board the plane. Decisions have to be made, things to be researched. Logistics are a piece of cake! 
Think culture shock, taboos, social norms, food requirements, and healthcare.
Want to know more?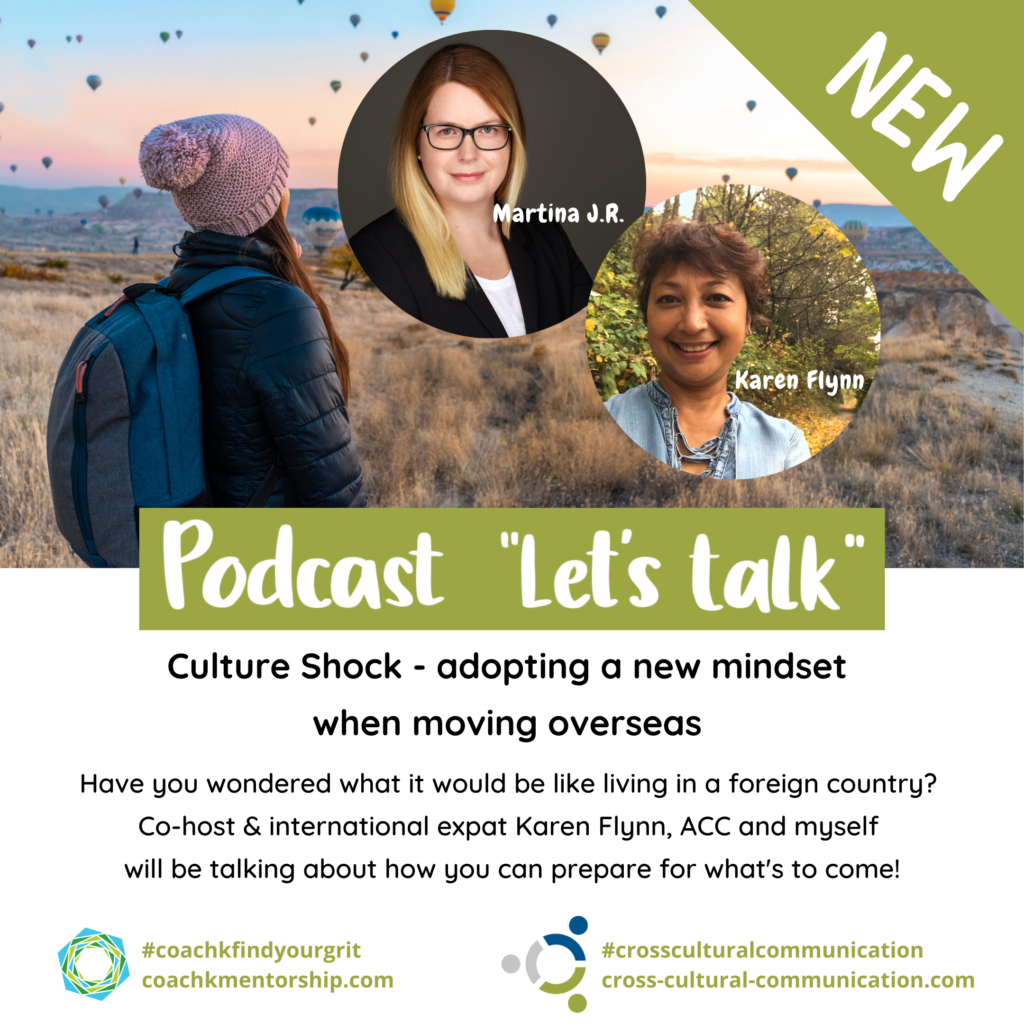 Culture Shock w/ Karen Flynn, ACC
Prepare your mindest for what's to come!
Ask yourself what support you may require professionally & personally.
Stay curious and open-minded,
support your family to do the same and embrace the journey, as a family
Want to know more how?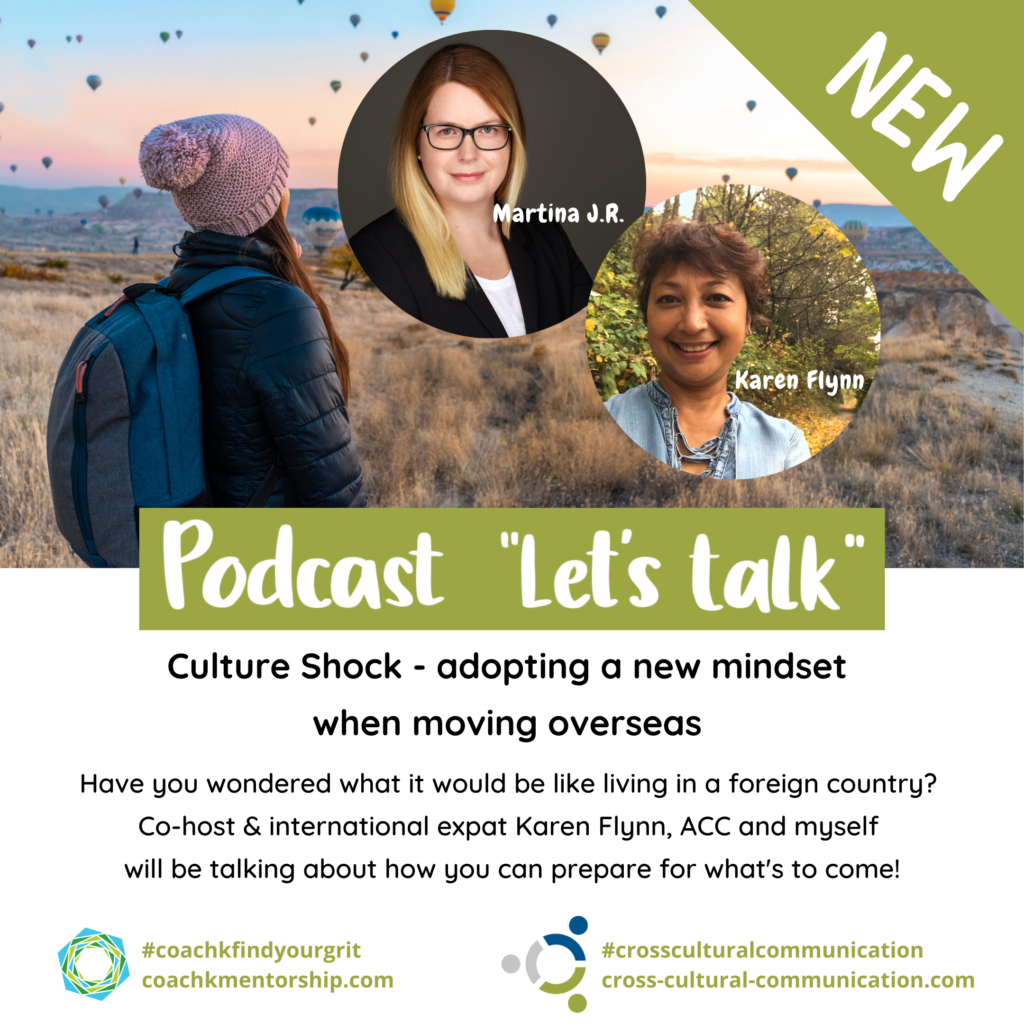 Culture Shock w/ Karen Flynn, ACC
As an expat there are a few challenges
you face when you move to another country, especially when you enter the business world. Dialects, body language and communication patterns that differ, the significance of small talk & social norms and taboos.
Want to know more?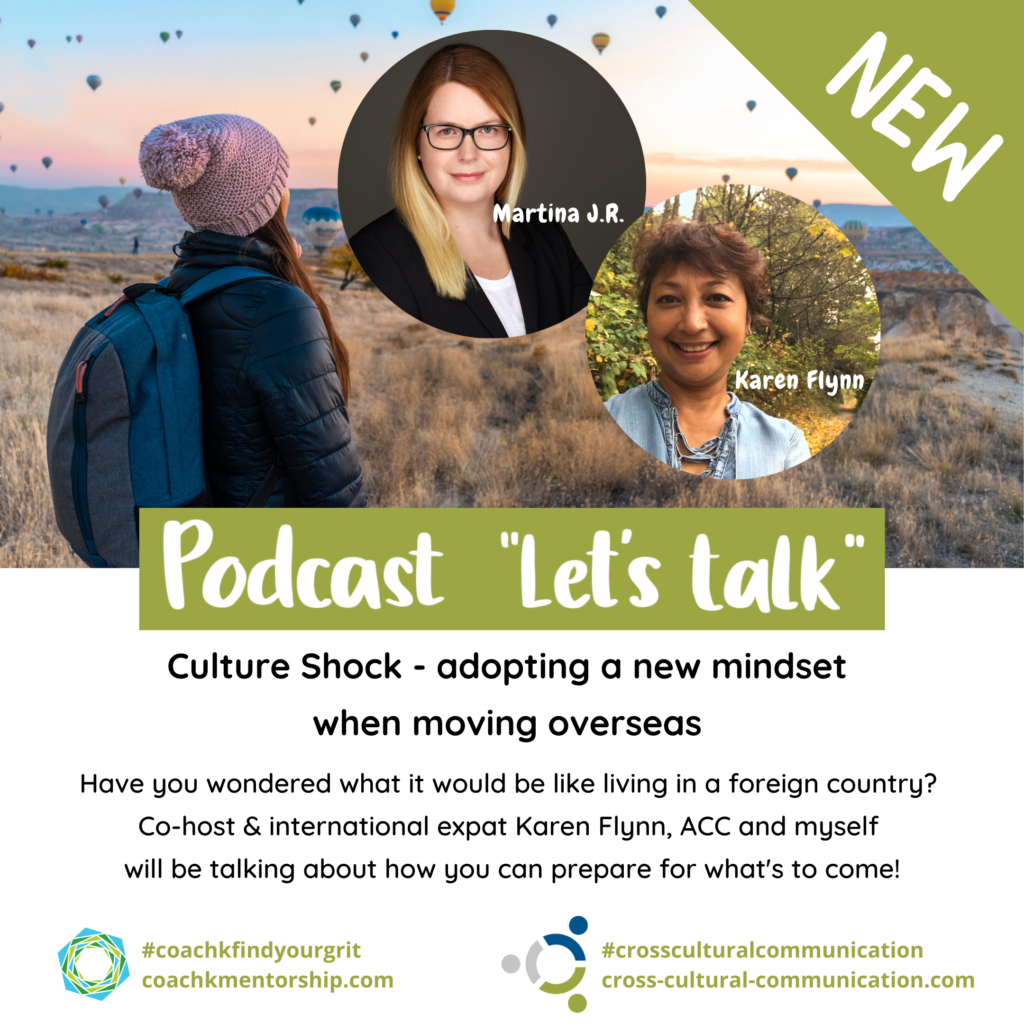 Culture Shock w/ Karen Flynn, ACC
Leading an international team requires a different set of skills in terms of communication and addressing issues within a team or company. The question that arises is whether you need to take a more aggressive or modest approach. Adapt
your leadership without losing authority.  
Want to know more?
PODCAST SERIES with MARTINA JERIC-RUZOVITS
Listen to stories of expats & language learners and get cultural insights & tips.
Would you like to be on the Show?
Contact me and let's discuss what topic we could talk about!